Children typically begin to crawl from the ages of 7 months to 10 months, and will be well on their feet by the 14th or 15th month. So parents with little ones take note! Have you truly made your home safe for their itching hands and curious mouths?
Though a rule of thumb would be to ensure that toddlers are supervised at all times, there will be times when they could be out of your sight. So ensure that your home has been child-proofed to avoid mishaps.
All around the home
1. Keep drawers and cabinet doors locked, or secured with childproof locks to prevent children from accessing them.
2. Small objects such as deflated balloons, coins, Lego bricks, etc., could be choking hazards. Put these items away in an appropriate place and out of reach of children.
3. Corner guards should be installed onto the edges of furniture, where their sharp edges become a hazard to toddlers who wander around exploring.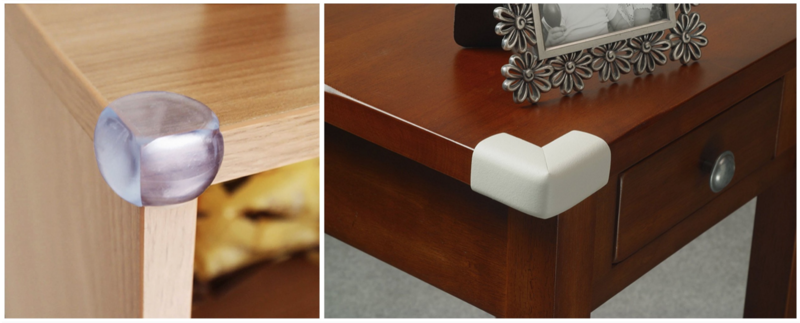 4. Large pieces of furniture like cabinets, bookshelves, dressers, etc., should be mounted to the wall to prevent them from tipping over. There have been countless reports of toddlers being killed by dressers falling over and crashing onto toddlers.
5. Cords from electrical items such as TVs, computers, telephones and more should be tied and organised properly and more importantly kept out of reach. Doing this will prevent strangulation and shock hazards.
6. Long curtains, or drapes, as well as the strings etc. used to secure them should also be placed out of reach to prevent the risk of strangulation to toddlers.
7. Install childproof switch covers over electrical outlets. Toddlers like to explore, and they may poke their tiny fingers into the holes of electrical outlets.
8. Keep doors around the house closed at all times. Otherwise, install door guards to prevent them from slamming into your toddler's fingers if they decide to play with doors out of curiosity.
The kitchen
Out of all rooms in the home, the kitchen should be the one room that is off limits to toddlers. Aside from taking preventive measures to stop them from going there, it is also essential to educate your child that they are prohibited from entering the kitchen or cooking area to avoid unforeseen mishaps.
1. Knives, glass, ceramic ware, heavy, sharp, or dangerous objects, must be kept out of reach, as toddlers may try to grab these dangerous items which catch their attention.
2. Install burner knob covers, stove guards, and appliance locks to prevent toddlers from fiddling with them.
3. If you have a dining table in the kitchen, keep an eye out on your toddler to prevent them from climbing onto it, as falling from such heights may be dangerous.
The living room
The living room may be a common place where family members hang out, especially when there's a young child in the family. However, children can be quick in action. In the blink of an eye, they could be putting objects in their mouths or tripping and falling.
Here are some tips to keep an eye out in the living room:
1. Remove vases, flower pots or any fragile objects in your living room. Toddlers tend to bump into furniture, and you wouldn't want your little one to get hurt from those breakable objects.
2. If living in a home with more than a floor, be wary of the staircase(s). A child safety gate should be installed at both ends of the staircase. Also ensure that the gates are installed properly, given that there have been reports of children pushing the gate and tumbling down the stairwell due to the bad design of the safety gate. Anyhow, the stairwell should always be off-limits to toddlers.
3. If there is a TV in the living room, it is a good idea to mount the TV to the wall, rather than place it on a TV console to avoid toddlers from pulling or pushing on the furniture and causing the TV to crush them. Alternatively, you can install a secure anti-tip strap for the TV and the cabinet.
The bedroom
Bedrooms could be the safest place for a toddler to be in the house, however, it is best to keep the bedroom's safety in check as well.
Some safety suggestions:
1. Little ones may crawl or roll on the bed, and in the blink of an eye, may already be near the bed's edge. If you have a high bed, it's a good idea to place pillows, bolsters or any plush items on the floor, right below the edge of the bed, in case that you may not have enough time to catch your toddler as he or she falls.
2. Toddlers who are able to walk should not be allowed to walk or jump on high beds without the supervision of adults, as a fall from that height may cause them serious injuries.
3. As for baby cribs, you should make sure that your baby's head is not able to fit through the gap between slats. A good indication is to see if a soda can is able fit through.
4. Do make sure that your baby crib is free from rough, jagged, sharp or splintered edges. A baby crib that is not properly installed may have sharp edges or larger gaps.
5. Baby cribs should have a minimal number of items in it to avoid suffocation. These would include pillows, and soft toys, etc..
6. Make very sure that toddlers are not able climb out of the baby crib. If they are able to do so, it is no longer safe for them to sleep in it.
Sliding doors and windows
1. If there are glass sliding doors around the home, affix window films of about 2 or 3 feet in height from the bottom onto sliding doors. Young ones may not be able to see clear glass and crash into the glass when running at full speed.
2. Install guards at balconies and windows to prevent accidents from happening, as cases of toddlers falling from balconies and windows are a chilling reminder of their dangers.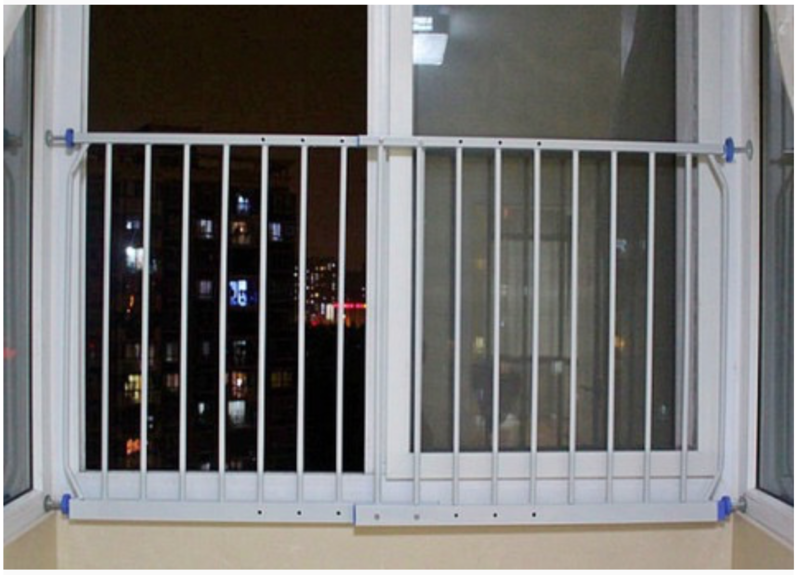 The bathroom
A place to take baths, and where toddlers have fun splashes with their rubber duckies, here are some precautions that you should take:
1. Toilet lids are commonly overlooked, should have your toilet lids closed and secured all the time to avoid issues such as getting stuck or drowning. On the other hand, toddlers are always curious and they may even take a sip of water from the toilet bowl when you're not looking!
2. Remember to keep cleaning detergents hidden and out of sight to avoid from children mistaking them as drinks!
3. Remember to place non-slip mats on the bathroom floors to prevent children from slipping and falling. If you have a bathtub, you can also place these mats inside to avoid children from losing their grip when soaking and potentially drowning.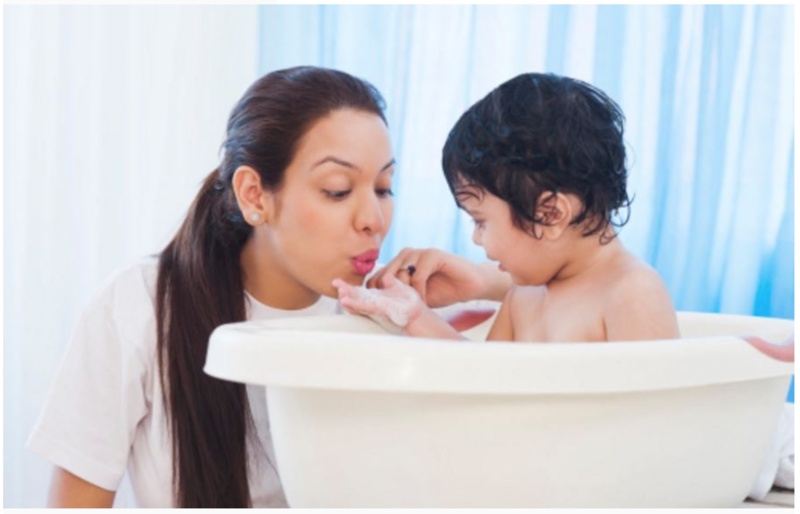 The porch/outside of the home
1. Avoid leaving gardening equipment out in the open. These usually sharp and even motorised items are dangerous and could cause serious harm to children who stumble upon them and play with them.
2. If you have a porch where you usually park your car, installing additional mirrors on your side mirrors or even in key locations around the porch can help minimise the risk of running over children when reverse-parking or even backing out of your porch, due to blind spots.
Ultimately...
The home should be a sanctuary for you and your family, a comfortable and more importantly, safe space to watch your little ones grow up. Though you may not be able to protect your young from every peril that comes their way, at least you can be at ease knowing that your home will be the safest place for your growing child/children.
Looking for a home to raise a family or looking for a little extra space to welcome a new member of the family? Just Post Requirements of what you need in a home and let PropSocial do the work for you!