The lighting of a home is essential - from basic illumination, beautifying homes, and all the way to enhancing ambience. But keeping your home or even office beautifully illuminated shouldn't take a toll on your electricity bill every month.
LED lights use 50% less energy as compared to conventional fluorescent lights commonly used in homes, which also translates to great savings on electricity usage and thus, its cost.
LED lights also do not contain harmful elements like mercury, which can be found in conventional fluorescent lights. In turn, LED lights will be better for the environment as it does not become toxic waste when disposed.
Apart from that, the life span of LED lights are much longer as well, which reduces the need to replace them too often. Indirectly, this means a reduce of CO2 emissions thanks to the decreased manufacturing of the lights, their packaging, transporting etc...
Quick comparison
Here is a quick comparison of a traditional fluorescent bulb (60 watt light bulb of 800 lumens) and an LED one (of equivalent brightness):
Based on the comparisons above, a change of LED lights will save you about 54% on energy costs every year, compared to when using fluorescent lights!
Types of LED lights
LED lights have come a long way since it was first invented in the year 1907 by Mr Henry Joseph Round. Technological advancements have changed the LED light in so many ways - from a tiny speck of diode to multiple shapes and sizes, you can have LED lights in almost any type of lighting fixtures these days.
Here are some types of LED light fixtures that could be ideal for your home or office:
1. Recessed LED Downlight
Downlights are basically lighting fixtures that are angled downwards. It is used for general illumination. However, skillful interior designers are able to produce highly artistic lighting effects by just using ordinary downlights.
2. LED Ceiling Light
Ceiling Lights come in many shapes, sizes and variations. It is generally installed to produce an aesthetic effect, either projecting grandeur or beauty within the interior of the house. This type of lighting is typically used to illuminate large areas in the house, such as the living hall.
3. LED Wall Light
Wall Lights are generally any type of lighting fixture that is installed onto walls. This type of lights do not have a base on the ground, and can come in multiple sizes. The beam of the lights can also be manipulated to shine in any direction.



4. LED Spotlight
Spotlights generally have a narrow and focused beam of light, and its main purpose is to highlight an object of interest by projecting the beam of light onto it, such as paintings, trees, decorations, antiques, etc.. Spotlights can also be arranged in ways for the beam to be shone on the wall to create artistic effects, even without having to focus on a certain object.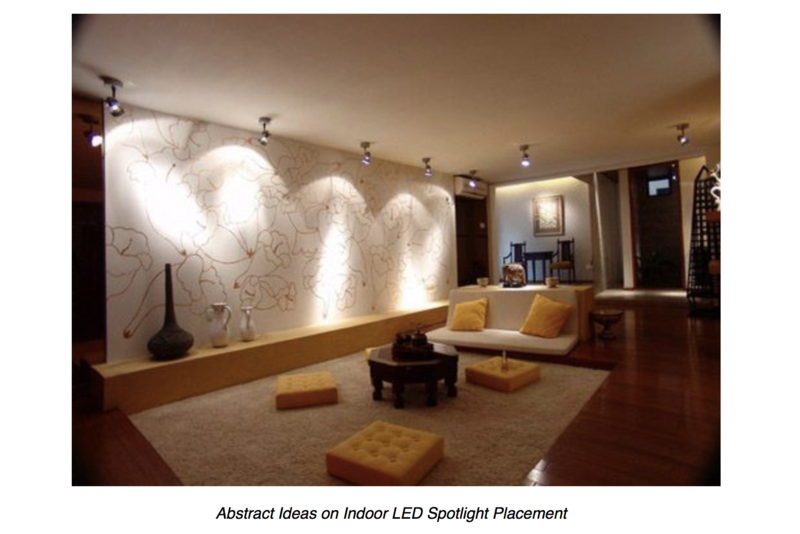 5. LED Track Light
Track Lights are basically Spotlights, but with the flexibility of placing the lights anywhere on its track/rail. The track functions as an electric conductor to supply electricity to the lights and as such, the lights can be positioned along it anyhow as needed. The tracks also come in different length and sizes, either being recessed or hanging.
6. LED T8 Tubes
These are basic lights for general illumination. It is typically installed in parking bays, garages, offices, storerooms, warehouses, or anywhere that needs basic illumination. These lights however are good in producing brightness, from 1,200 to 2,200 lumens.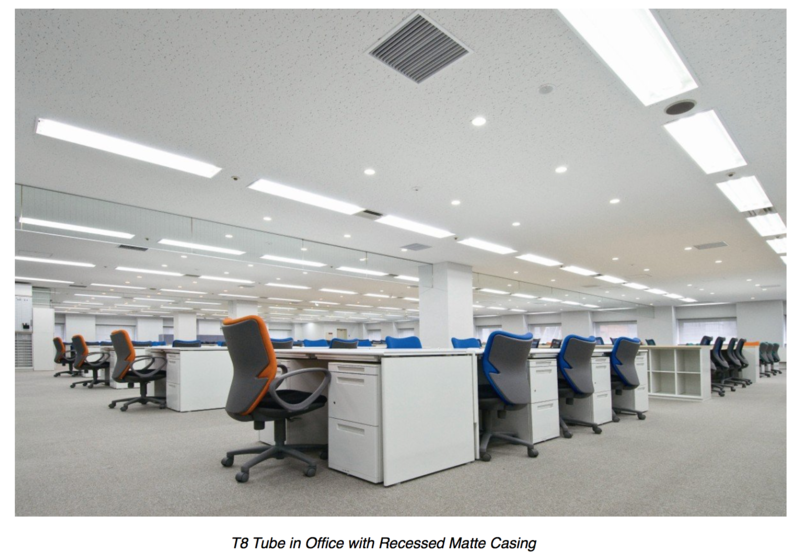 Where to get LED lights?
If you are hunting for LED lights to beautify your home or office, here are a few suggestions to help you out:
1.CIMA Lighting
An established company that sells lighting fixtures. They have several branches within the Klang Valley. Head over to their website at http://www.cimalighting.com.my to look for a branch nearest to you.
Alternatively, you can call these numbers to ask for their location:


Balakong           : 603-9076 2044 / 3044 

Selayang           : 603-6242 3868
Wangsa Maju   : 603-4143 0104
PJ                       : 603-7784 3868
USJ                    : 603-8011 0204

2. Y.T. Lighting Puchong Sdn Bhd
There are several lighting fixture outlets located within Puchong, and the one that we recommend is called Y.T. Lighting Puchong Sdn Bhd.
Should you need to contact them directly, here are the details:
Y.T. Lighting Puchong Sdn Bhd
7 G, Jalan Bandar Tiga,
Pusat Bandar Puchong,
47100 Puchong, Selangor
Tel: 03 5882 3699
If you need more choices, you can cruise around Pusat Bandar Puchong, nearby Jalan Bandar Tiga, where there are numerous other lighting stores around.
Here's a map showing the location on where you should cruise around to hunt for the lighting shops:
Tip: Cruise within the red box. Another good way to find lighting shops within this area without having to drive there first is by looking around the area on Google Street View
3. Other Notable Lighting Outlets:
IKEA
Outlet details:
http://www.ikea.com/ms/en_MY/ikny_splash.html
Seng Hup Lighting
Outlet Details:
http://www.senghup.com.my/contactus.html
Tong Ging Lighting Ateliers
Outlet details:
http://tongging.com.my/contact.asp
Tsen Lighting
Outlet details:
http://www.tsen.com.my/home/contact/
Viva Homes
Viva Home Shopping Mall,
No.85, 2-01, 2-03B / 2nd Floor,
Jalan Loke Yew, 55200 Kuala Lumpur
Wong Lighting
Outlet details:
http://wonglighting.com.my/contact-wong-lighting-and-outdoor-led-lighting-supplier/
Rainbow Lighting
G37 Jln Puteri 4/6,
Bandar Puteri,
47100 Puchong, Selangor
Tel: +6012 659 2636, +6017 277 1338, +6012 659 2636
Top Ten Lighting
No.1 Jalan Bandar 3,
Pusat Bandar Puchong,
47100 Puchong, Selangor
Tel: +603 5882 4606, +6016 228 4676
Houses Lightings
29-31-33-35, Jalan Bpu 6,
Bandar Puchong Utama,
47100 Puchong, Selangor
Tel: +603 5882 3790, +6012 266 3790
Philips Lighting Malaysia - List of Distributors
https://www.facebook.com/PhilipsLightingMalaysia/app/137541772984354/
Mr.DIY
Outlet details:
https://www.mrdiy2u.com/new-location/
Professional Help and Consultancy
While lighting is important to beautify your home or office, an interior designer may just be the person to solve all your qualms when it comes to placement, colour and brightness of all lighting for your home or office.
Should you need to get in touch with these highly qualified professionals, PropSocial recommends Mr. Nick Tan from Pocket Square. He can be contactable at +010 430 2798 or nick@psq-design.com

What kind of lighting do you use at home? Would you switch to LED lights to save energy and electricity? Let us know what you think in the comments below!
Read also:
- The Importance of Sunlight at Home and in the workplace
- 5 Best Renovations That Add value To Your Home